Boards Made to Order is a boutique consulting practice designed to help community benefit (nonprofit) boards more efficiently, effectively, and creatively serve their communities.
Michael Kumer, CEO of Boards MTO, has helped hundreds of health, human service, arts, education, and membership organizations realize the highest aspirations of the communities they serve through workshops, facilitations, webinars, coaching sessions, community impact planning, and more.
Contact Michael today and find out how your organization can optimize its potential to transform the quality of life of your community.
Consulting & Facilitation Services
Workshops
Boards MTO offers single-day workshops or a comprehensive series. Workshops range in length from one hour to six hours per day; consultant availability includes weekends and weekday evenings.
Webinars
Boards MTO offers virtual workshops - webinars! - accessible to anyone with a computer (or tablet or smart phone) and a wi-fi connection.
Ensuring High Performance
Board responsibility includes support for high organizational performance. Boards Made to Order trains boards in the fine art of program assessment.
Boards Made to Order uses its vast experience with boards, domestically and internationally, by coaching officers on proven methods of action-oriented board leadership.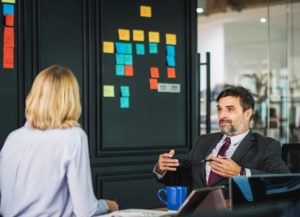 Boards MTO trains boards to create or review the three most important components that establish the culture and guide the trajectory of the organization.
Bylaw Review
Utilize Boards MTO's expertise in reviewing and offering suggestions for updating your bylaws. Recommended every 2-3 years.
Facilitation
Boards Made to Order are facilitation experts. Let us guide you through exciting brainstorming sessions as a prelude to strategic planning.
New Board Member Orientation
New Board Member Orientation
Provide your new recruits with a fast-paced workshop, focused on the roles and responsibilities of boards and board members.  
Michael Kumer is the founder and CEO of Boards Made to Order, a boutique consulting practice that enables nonprofit boards to make a difference, leave a legacy, and change the world. He assists nonprofit boards in achieving excellence in all areas of governance, including exceptional board meetings, board member recruitment, and effective board structures.
Prior to founding Boards MTO, Michael was the Executive Director of Duquesne University's Nonprofit Leadership Institute (NLI), and Associate Dean of the University's School of Leadership and Professional Advancement.